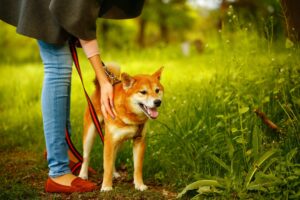 When you use a pet sitting service like those offered by Planet Paws Pet Care, you will get round-the-clock love and care for your pet. We have used a boarding facility in the past for our beloved dogs. Don't get me wrong they are not totally bad.
At Planet Paws Pet Care, we will give our undivided attention. And we will ensure the comfort and safety of your pet while in our care. We have 2 dogs of our own that will socialize and ease the feeling of loss from being away from their owners.
When you chose to board your dog, the fees will add up rather quickly. The care that your pet receives may be less than you would like to believe. Most boarding facilities have multiple pets and limited caregivers available during your pet's stay. We only take on a maximum of 2 dogs to give special care and love to each animal we host. If you want your dog to be out of the cage, many facilities tack on daycare fees. The noise level and the sterile environment are overwhelming to many pets. We will host your pet in our home and they are allowed on the furniture, and in bed.  
If you use a pet sitting service, like Planet Paws Pet Care, you can be assured that your pet is in good hands. Our dogs, Poe and Finn, will greet them and play with each animal at their own level. Our dogs will accommodate the play level accordingly. Large or small dogs are not a problem as they have been socialized with many sizes of dogs. Please feel free to ask us any questions or concerns you may have to ease your mind about your pet's upcoming stay.  
If you utilize our pet sitting services we will send you photos and updates daily if you request them. We can accommodate special feeding schedules and medication at no additional cost as well. You tell us how your pet feels comfortable and we work hard at making that happen during the stay! Please give us a call and set up a meet and greet to see if your pets are a good fit for our services. We do this before the stay to ensure the safety of our dogs and yours. Some animals may not be a fit and we feel bad when that happens but we like to check compatibility beforehand!