Planet Paws Pet Care – Frequently Asked Questions
Still have question or concerns?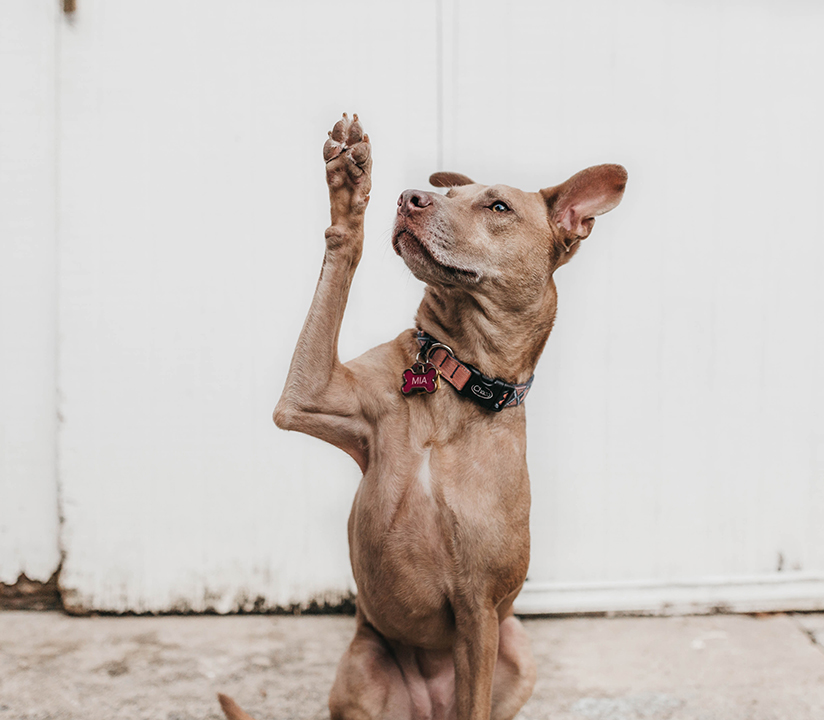 This page contains many FAQs about Planet Paws Pet Care and our approach to pet care.
How many dogs do you board at one time?
We only take 2 dogs at one time. This allows us to focus our attention and make sure your dogs and ours are safe, happy, and well cared for.
Is playtime monitored?
Yes! We are always watching the dogs interact. We also watch their body language and can intervene quickly if tensions start to arise.
How do you discipline dogs for bad behavior?
We use fear-free techniques to discipline the dogs for bad behavior. For more information on fear-free techniques visit www.fearfreepets.com
How often will my dog be taken outside for potty breaks?
As often as they need. Even if they don't need to go potty, they may want to go outside and play. They can go out whenever they want.
Can I bring my dog his own food?
Yes, that is a requirement. Dogs have a routine and by changing their food they could get upset stomachs. We require you to bring enough food to cover their stay.
Is water available anytime?
Yes, we have two large bowls for water. The water is changed regularly. 
What vaccines do you require?
Do I need to bring toys for my dog?
No, we have 4 large bins of toys your dog can play with while they are here. We have a mix of soft toys, hard toys, balls, and Kong toys. If your dog needs a particular toy to sleep with, by all means, bring it. .
How long are the walks that you offer?
We offer a 30-minute walk and a 60-minute walk. Visit our services page for more information.
Do I need to provide my own harness and leash for walks?
Yes, it is best that we use the same leash and harness system your dog is used to using. Your dog will be more comfortable on their walk if they follow the routine they are used to.
Will you pick up after my dog on the walk?
Absolutely! Not only is it the law to pick up after a dog on a walk, but it is also the right thing to do. We provide our own poop bags and will dispose of the bags on our own. We don't want to burden you with that. It's all part of the service.
Will my dog have water during the walk?
Yes, we carry a water bottle with a bowl for your dog. This is more important during the summer months when it gets hot.
Will my dog get treats during a walk?
They can if it is ok with you. We use treats not only as a reward but as a distraction to redirect the dog's focus. If you prefer your dog to have the treats they are used to, just let us know before the walk starts.