Planet Paws Pet Care and pawTree Supplements
We are excited to partner with pawTree pet products!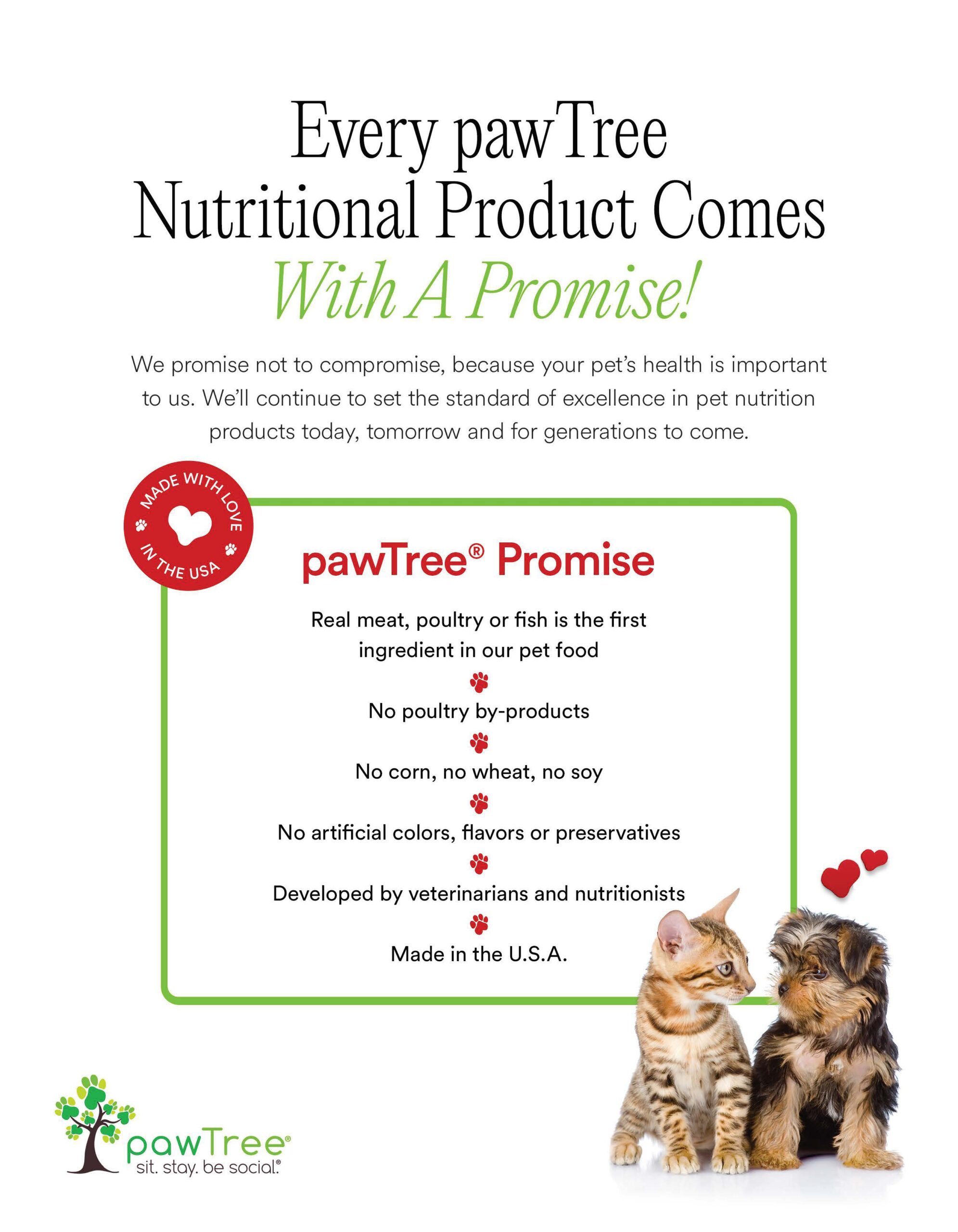 There are a variety of issues that can be faced by pet owners. If your pet is exhibiting any of these signs, worry not – pawTree has the perfect solution for you! Their food and supplements will help with a variety of issues. Additionally, pawTree offers customized programs tailored to each individual pet – just fill out the form linked here and receive personalized recommendations. Help yourself and your pet today by signing up now! 
pawTree pet products specialize in natural and holistic dog and cat food, as well as supplements. Since having our pets try these products, we have seen a significant increase in their energy levels, happiness, and overall well-being. Proper nutrition is one of the most important ways to keep your pets healthy – did you know 80% of vet visits can be prevented with adequate nutrition and supplements? This is why pawTree strives to help your pets not just survive, but thrive.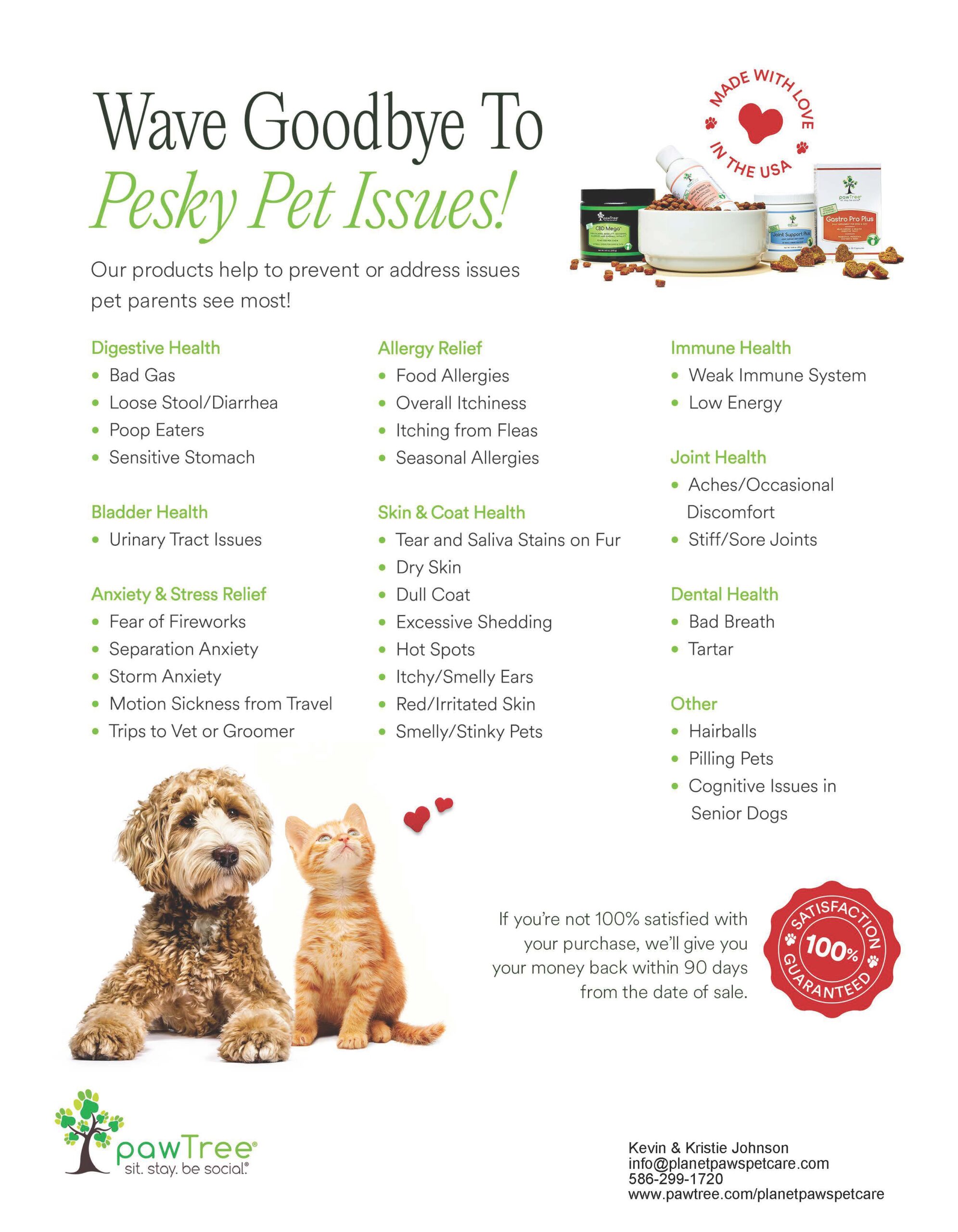 At pawTree, they stand behind all of their products with a 100% satisfaction guarantee. If you don't see results or are not happy with your purchase within 90 days, just contact customer support for a full refund. And if you'd like to keep the items you purchased, feel free; they won't ask for them back!
PawTree's all-natural, holistic pe t food is designed to keep you and your pet healthy. With no animal by-products, corn, soy, wheat, or fillers and preservatives included in the ingredients list, you can be sure that your pet will get all of its essential nutrients at each meal. Plus, with a digestibility rating of 87%, waste is reduced significantly. Developed by a team of veterinarians and made in USA, PawTree's food allowed us to see decreased meal size with increased energy and playfulness from our pets Finn and Poe—not to mention their vibrant coat health!