Planet Paws Pet Care – What Customers Say!
Client feedback is the best way to gauge how much we care.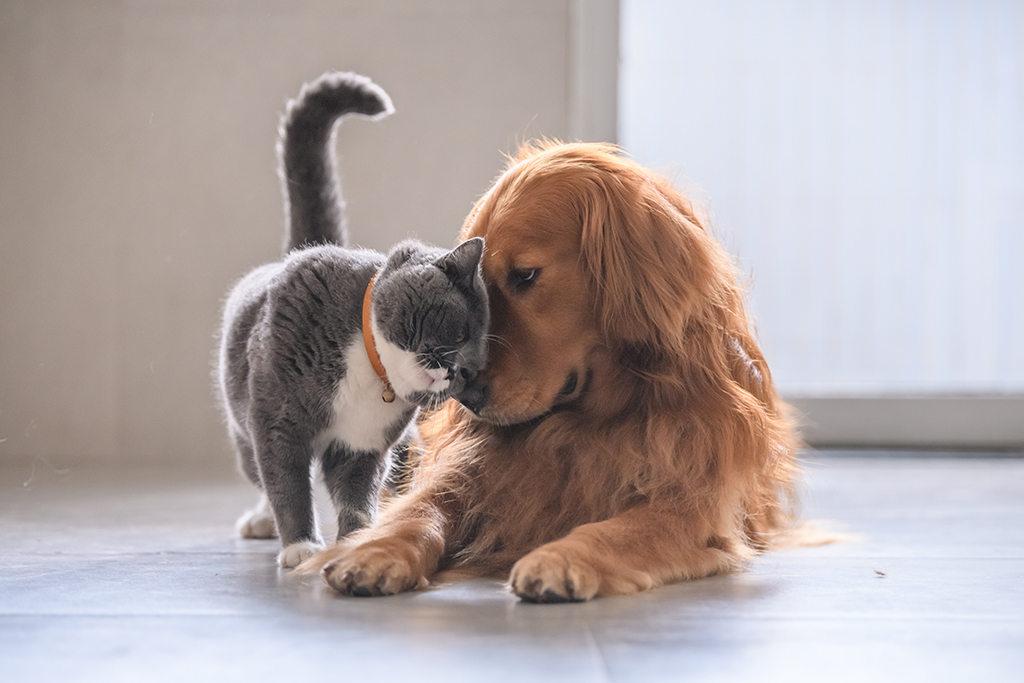 Our mission is not only to keep your pets happy . . . but to keep the owners happy too!
We provide pet care services for your fur babies. We offer pet sitting, dog walking, vacation care and dog boarding.
We have satisfied customers and happy fur babies. This is our greatest reward for what we do . . . repeat customers and happy pets!
Leave a review on our google page HERE
We used Planet Paws Pet Care for a 4 day and 4 night stay for our pup. We are more than please with the care and attention our dog received while staying here. The communication while traveling and accommodations with scheduling was above and beyond what we were hoping for. If dogs could talk, ours would say he can't wait to go back!!!
Kevin and Kristie took such good care of our babies! We are so happy they have opened their home! Kristie tried to parent trap us and switch our pup with hers. Even though they're twins we still know which one is ours.
Excellent service. Planet Paws watched all three of our golden retrievers. Our dogs had so much fun playing. It is good to know that Planet Paws is there and will take good care of our dogs when we we need someone to take care of them.
Kevin and his wife were very sweet and they took good care of my puppy. Our puppy loved playing with his two friendly dogs and Kevin gave updates through images and messages regularly. Great service that I'd recommend.
Kevin is a phenomenal dog walker. What he provides is not only dog walking, but also peace of my mind that my dogs are safe and well taken care of. Kevin is an absolute professional and takes pride in his business. Our dogs get great walks and he always walks them for the exact amount of time he is hired for. He provides map information of the route he takes and updates us with a picture of our dogs and how the walk went. We are very comfortable and wholly trust Kevin with our dogs. All in all, he is the best.
Sammy was in good hands with Kevin and Kristie. He had a wonderful time with their boys and came home happy and tired from all the fun playtime. They were accommodating of our schedules and worked with our pets feeding schedules. They kept me updated with texts and photos daily so we knew he was well taken care of. Thank you for your services. We will have you watch him whenever we go out of town next time!
Had a great experience with Planet Paws. Kevin and Kristie (and their dogs!) were so patient with my little one that is so scared of new people and places. They gave her space and let her take as long as she needed to warm up and get her bearings. Will definitely be back!
Kevin has been working with my dog, Opie, for over a year now! He is one of the only people I trust to come and walk Opie while I'm at work. Opie LOVES Kevin and looks forward to his midday walks! Kevin has always been so accommodating to using various harnesses/collars/leashes that we have tried out with Opie over time and has so much experience and care when taking care of Opie. I truly appreciate how Kevin treats Opie. I look forward to his updates from their walks while I'm at work! We appreciate you SO much Kevin! 🙂
Kevin and his wife provided amazing care for Maya. This was our first time using Rover for boarding and we felt confident after using Kevin for multiple 60 minute walks that he would be perfect to have her at his home with his dogs and others he boarded at the time. Maya was safe and happy. We were updated daily with several photos of her. Being a lab, she loves the water and they even got the hose out and she played in the water. We will definitely consider him for our future boarding needs and have referred him to friends and colleagues. It meant so much to receive a thank you card from the family expressing gratitude for being able to care for Maya. They beat us to it and it was such an unexpected, appreciated and professional touch to this service. There is no question he loves what he does. Thanks so much, Kevin!
Champ had a marvelous time playing with Kevin's dogs as well as the humans in Kevin's home. Kevin treats my boy like one of his own allowing me peace of mind when I leave town.
Sasha enjoyed her time with Kevin and his family. She misses her friends and so much playtime. We got photos and updates every day and got to see her playing with the other dogs. Thank you!
Kristie and Kevin are simply the best! It is such a wonderful experience to be able to leave my Teddy with them knowing that they will love and take care of him just like I would! I have complete peace of mind when Teddy is with them and that is such an amazing thing! Thank you guys!!!
We're extremely happy and satisfied with the boarding services that Planet Paws Pet Care! Our puppy enjoyed his vacation as much as we enjoyed ours! Kevin J. Was very professional and provided daily progress updates and photos. We would strongly recommend Planet Paws Pet Care for their outstanding pet care services!
We absolutely love Planet Paws Pet Care! They took amazing care of our 2 older dogs and cat while we were up north this summer. We knew that our pets were safe and in good hands so we were able to relax and enjoy our trip. We really appreciated the updates as well! I would highly recommend Planet Paws to anyone who needs pet care.
Erin C
Planet Paws Pet Care goes beyond caring for your pets; they care ABOUT your pets and You! Now that we have discovered Planet Paws Pet Care, we're free to go away for a weekend or a week knowing our pets will be well taken care of, which of course means, we're well taken care of. Thanks, Kevin Johnson!
An amazing dog sitter! I was able to do a meet and greet before our first use of his services. Kevin was able to answer all my questions and made Champ ( my American staffy ) and feel safe and comfortable. Champ loves going to Kevin when I have to be out of town. Kevin cares for Champ like one of his own and sends me pics and updates often. I would recommend him to anyone who needs an excellent dog sitter.